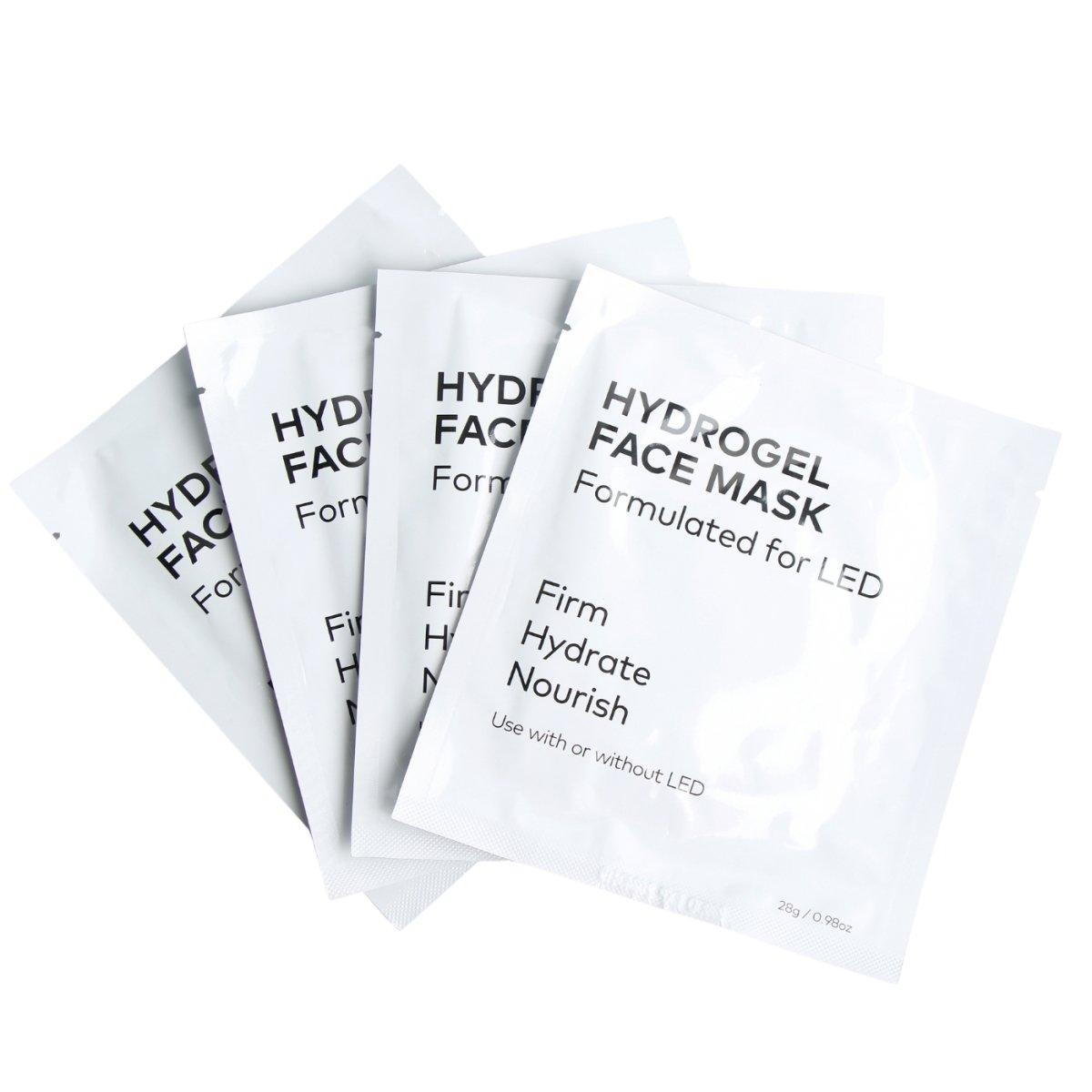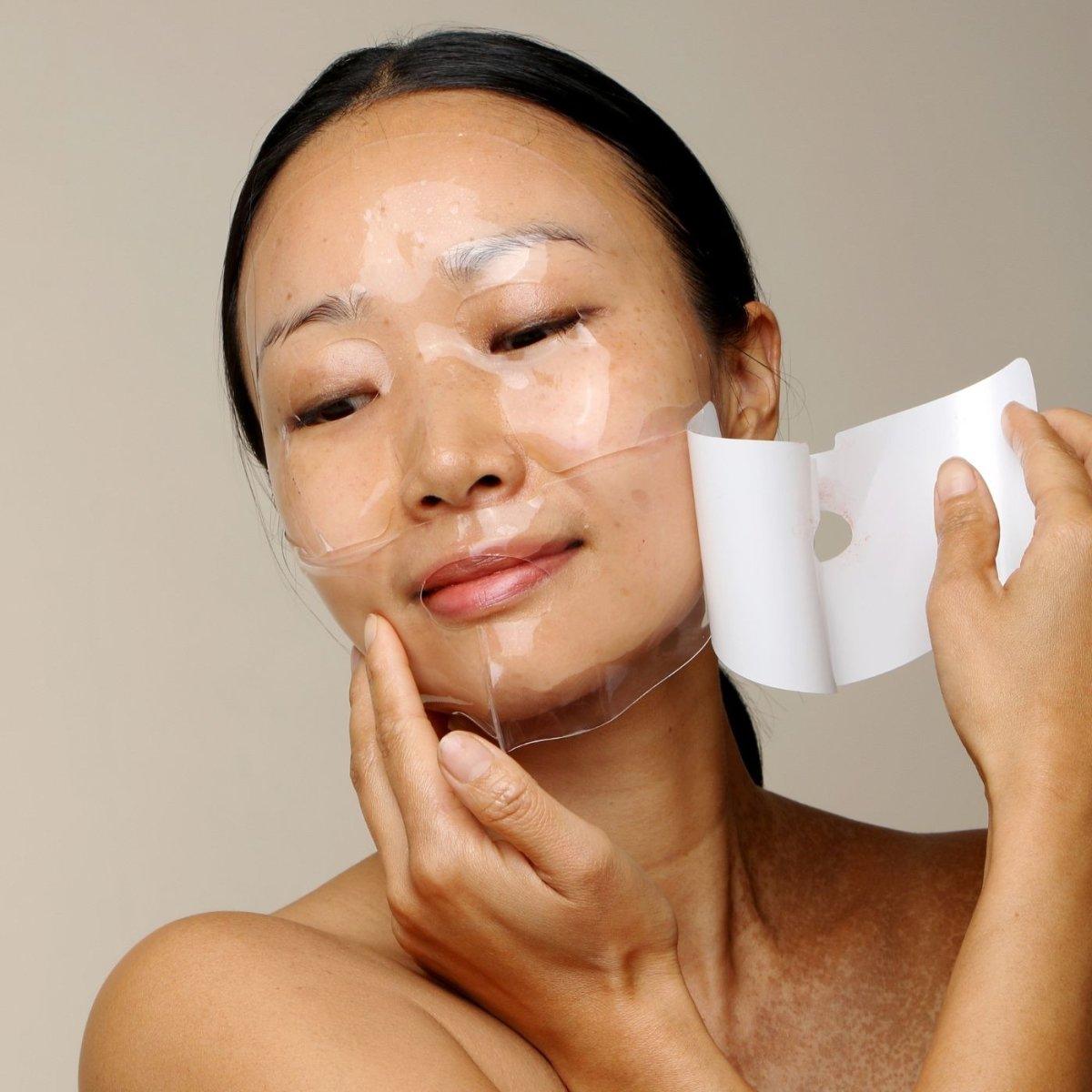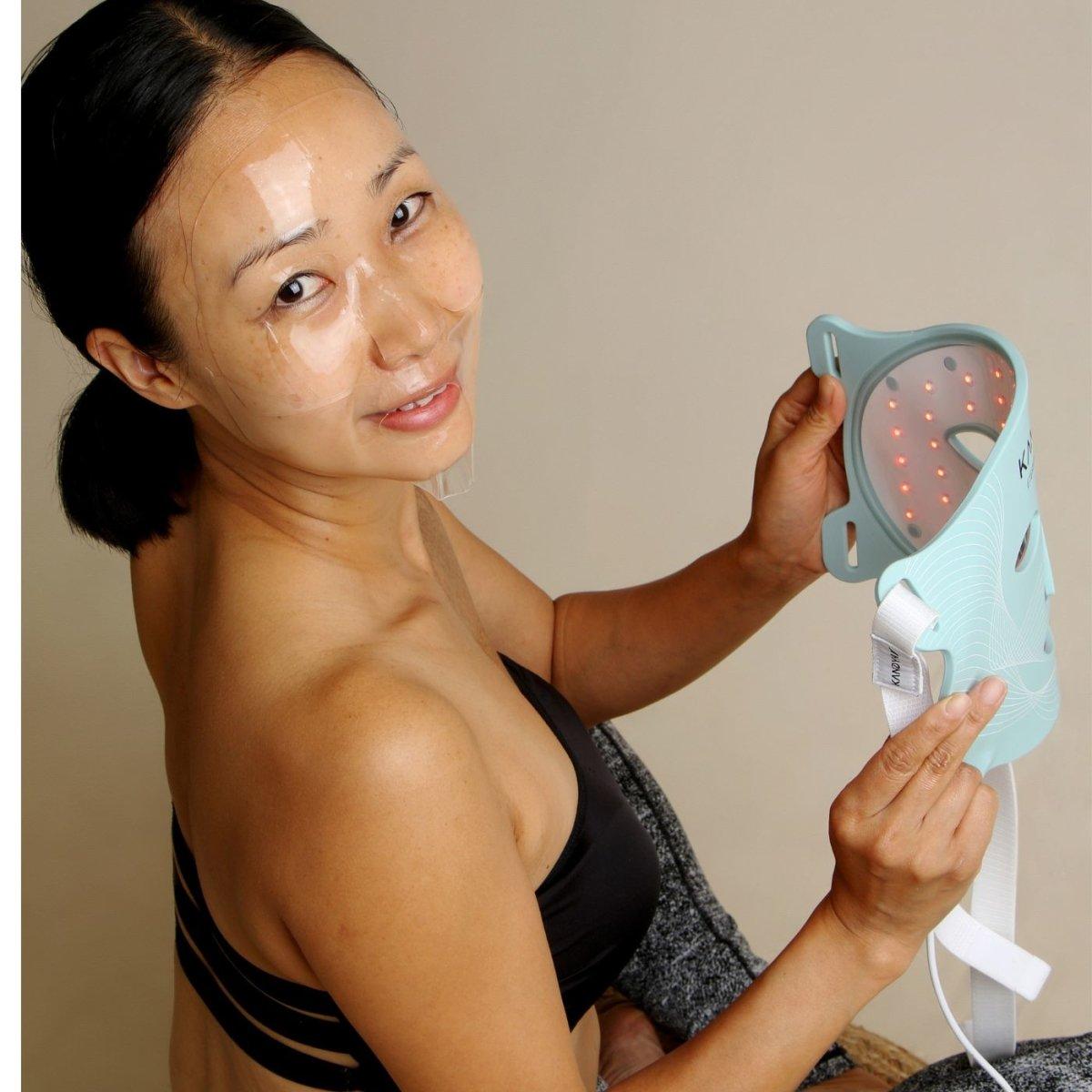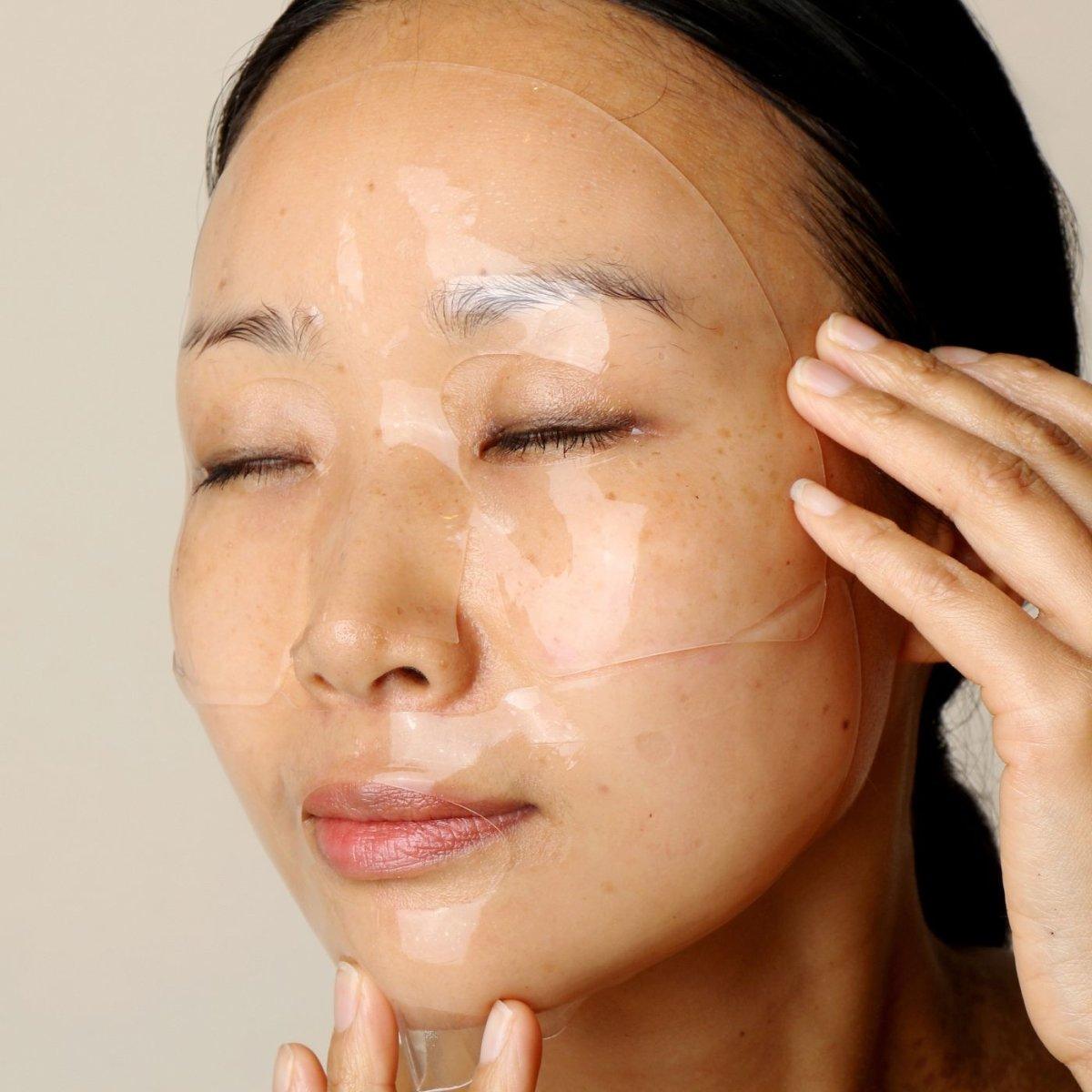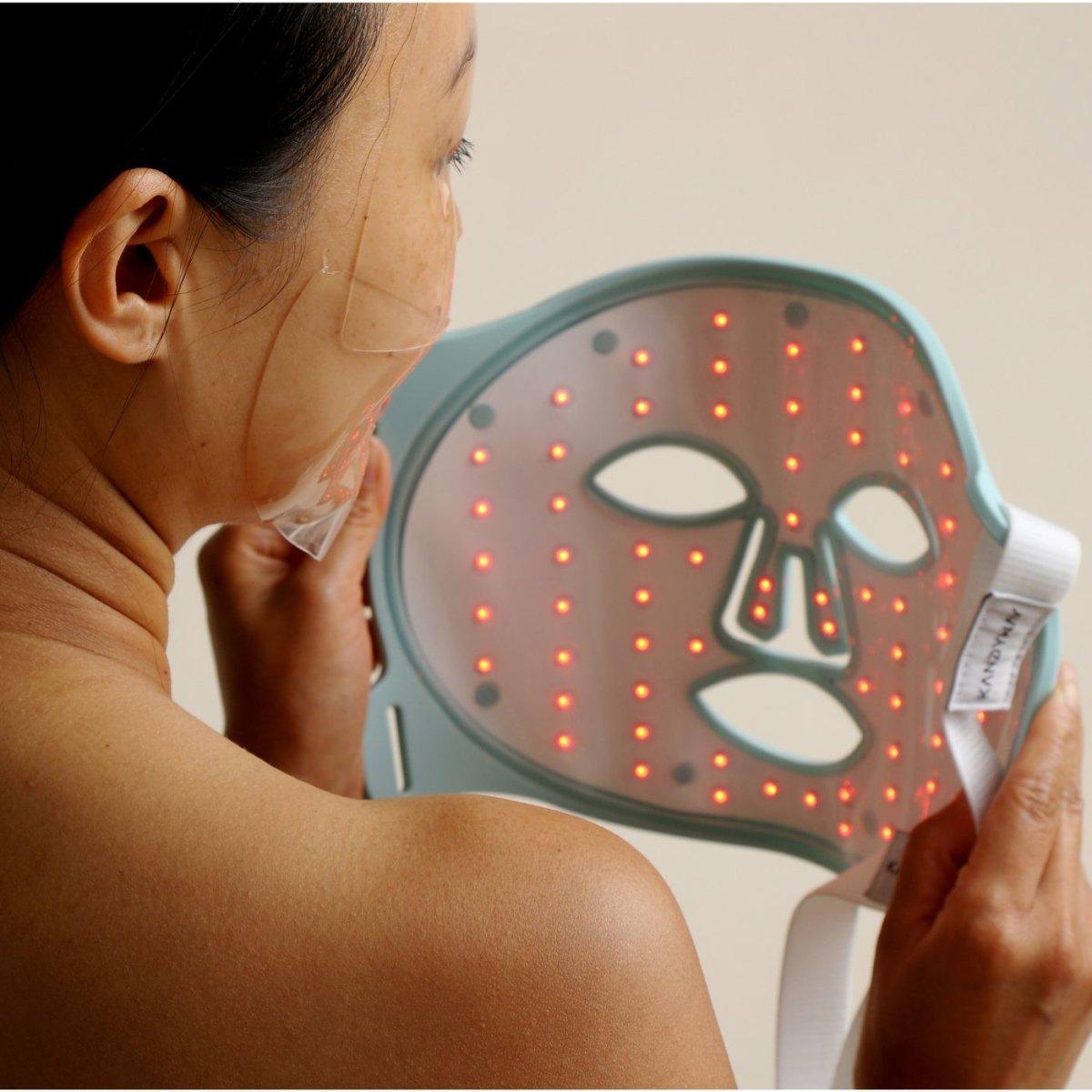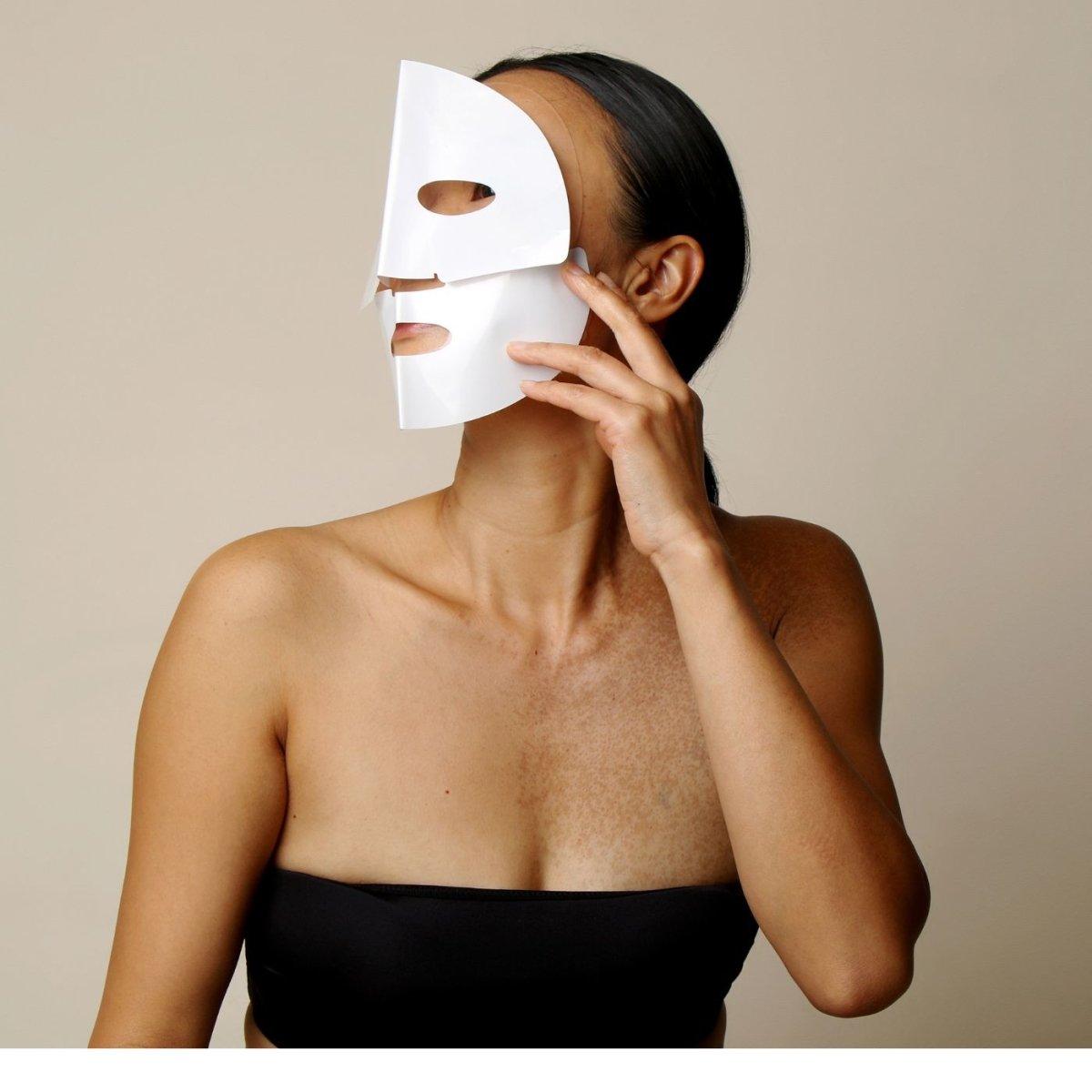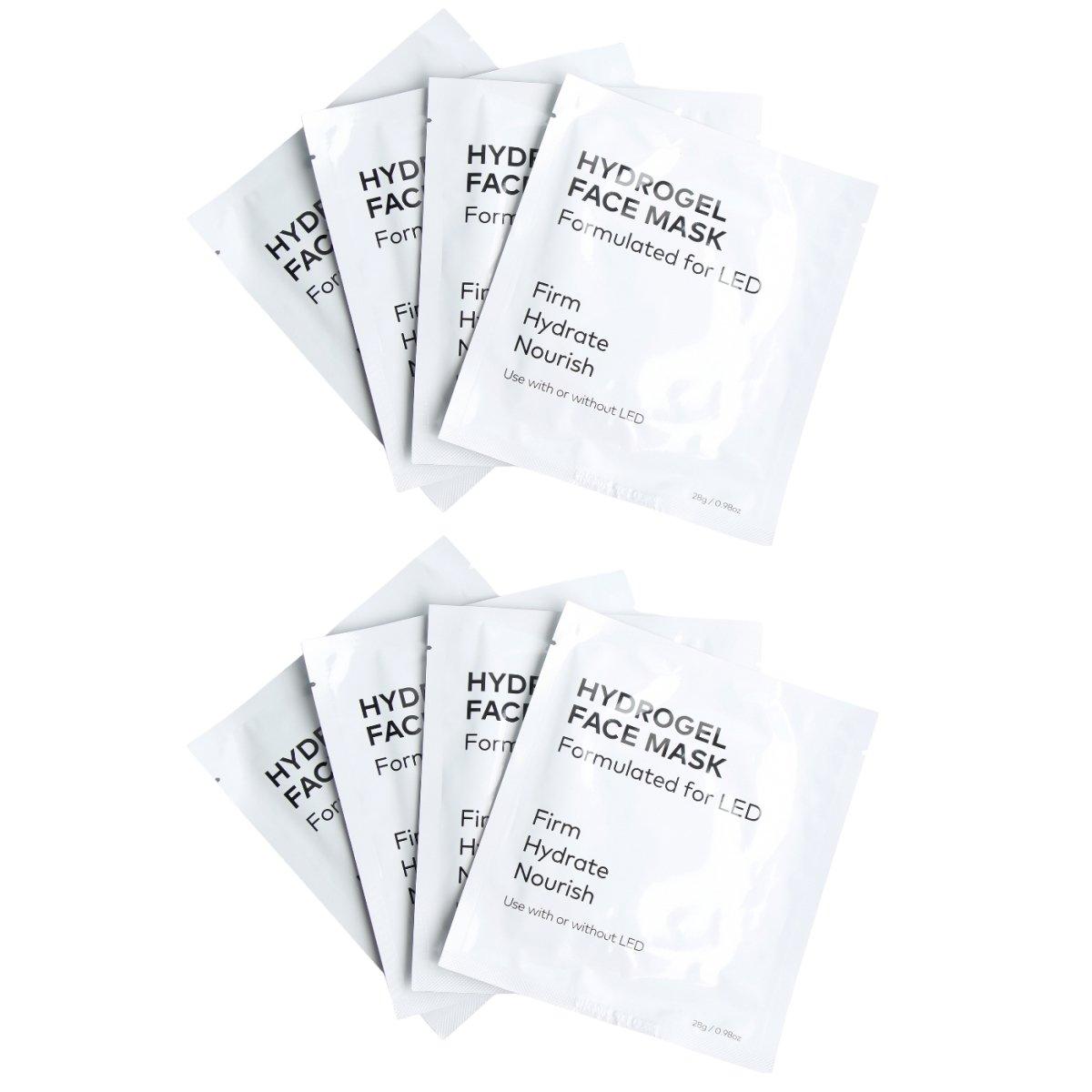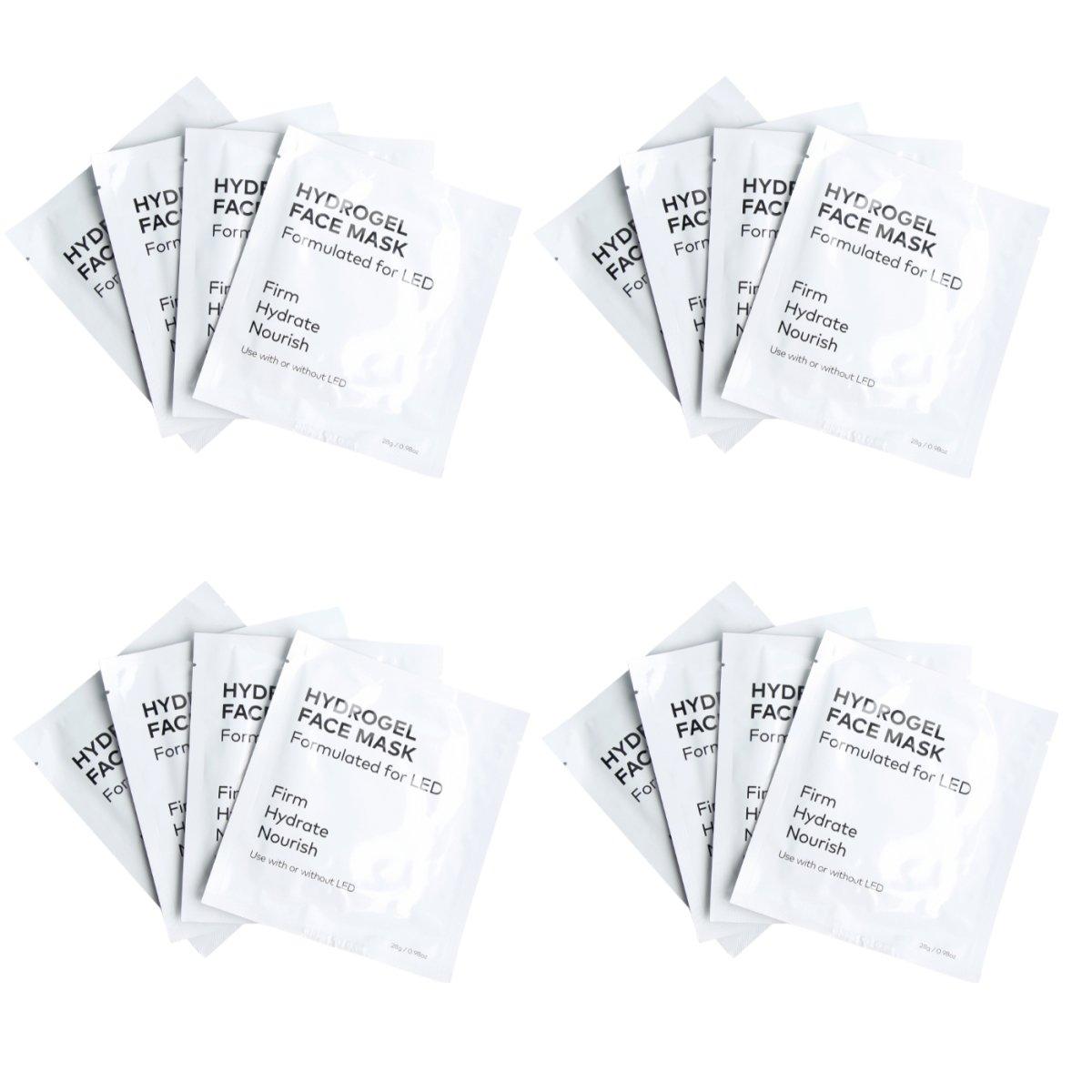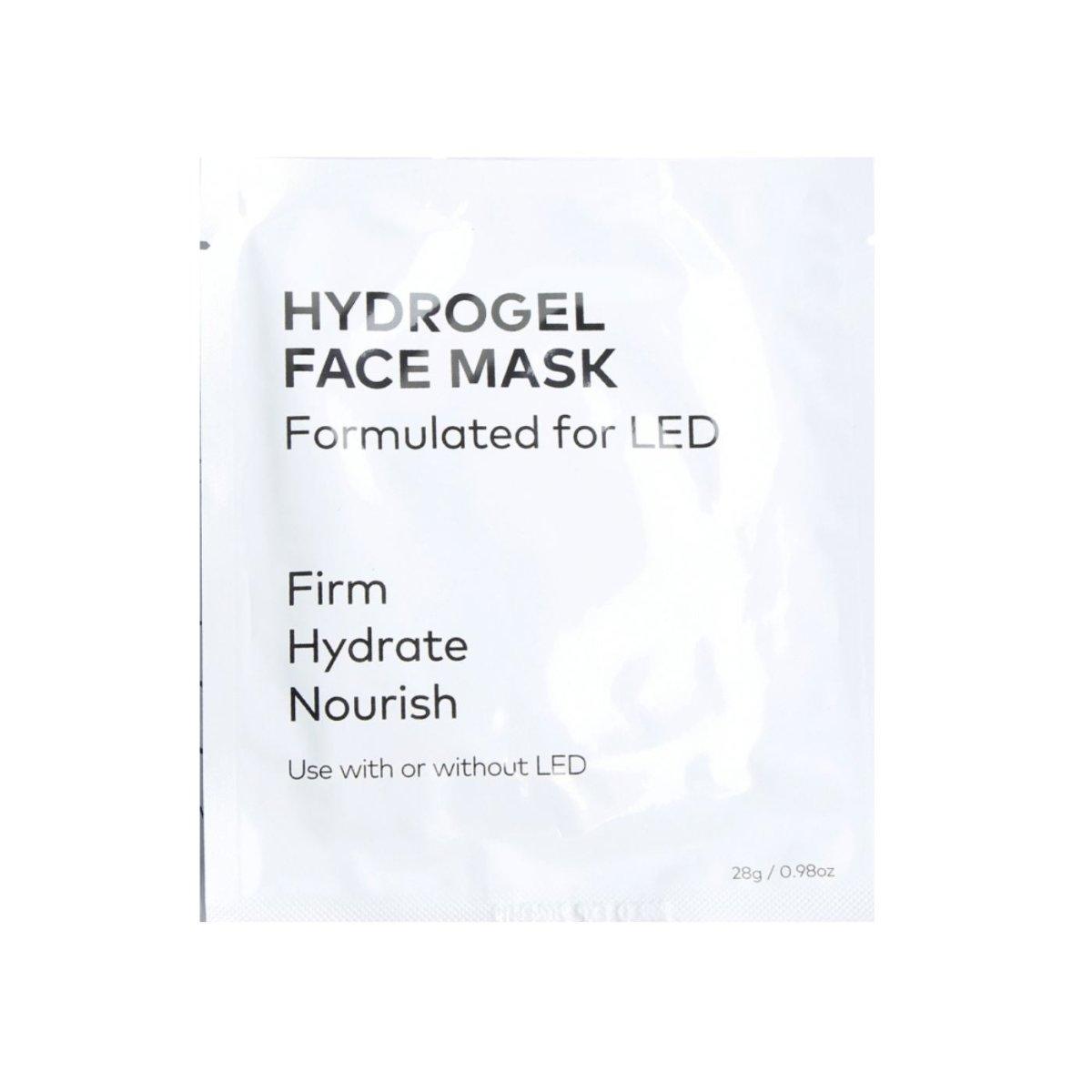 Kandyway Hydrogel Facial Masks
Specially designed to boost your Kandyway Eternal Glow MD light therapy treatments.
Pack Size:
1 single use treatment
Our hydrogel mask is designed to help to boost your results by allowing the skin to absorb maximum light and help hydrate your skin for that beautiful glow.
The hydrogel mask also contains Hyaluronic Acid, which hydrates, soothes, and provides nutrition to the skin.
 We have different packages available depending our your budget and how fast you want to see results.
4 Pack:  Boost your LED treatment

once

a week for 4 weeks (good)
8 Pack:  Boost your LED treatment t

wice

 a week for 4 weeks (better)
12 Pack: Boost your LED treatment 

twelve

 times a week for 4 weeks (excellent)
Note: Our hydrogel mask is optional and can help boost the phototherapy treatments.  Our red light therapy mask will give you excellent results on its own as well.
Use it with our Kandyway Eternal Glow MD light therapy mask or use it on its own.
Active Ingredients
Hyaluronic Acid, Green tea extract, Seaweed
Other Ingredients
Aqua, Butylene glycol, Glycerin, Methylpropandiol, Carrageenan, 1,2-Hexanediol, Glucomannan, Ceratonia siliqua gum, Dipropylene glycol, Agar-agar, Niacinamide, PEG-60 hydrogenated castor oil, Xanthan gum, Sodium hyaluronate, Glycyrrhiza glabra root extract, Zingiber officinale root extract, Schizandra Chinensis fruit extract, Coptis japonica root extract, Camellia sinensis leaf extract, Ethylhexylglycerin, Caprylic/ capric triglyceride, Dextrin, Sucrose, Potassium chloride, Dipotassium glycyrrhizate, Disodium EDTA, Citrus aurantium bergamia fruit oil, Caprylyl Glycol, Anthemis nobilis flower extract, Prunus serrulata
- avoid direct contact with eyes. If contact happens, please wash your eyes right away
- do not use with any broken skin.
- if skin irritation occurs, wash the skin with water and stop using the mask.
- this product is not for children.
- keep in a cool, dry place.
- this is a single-use product.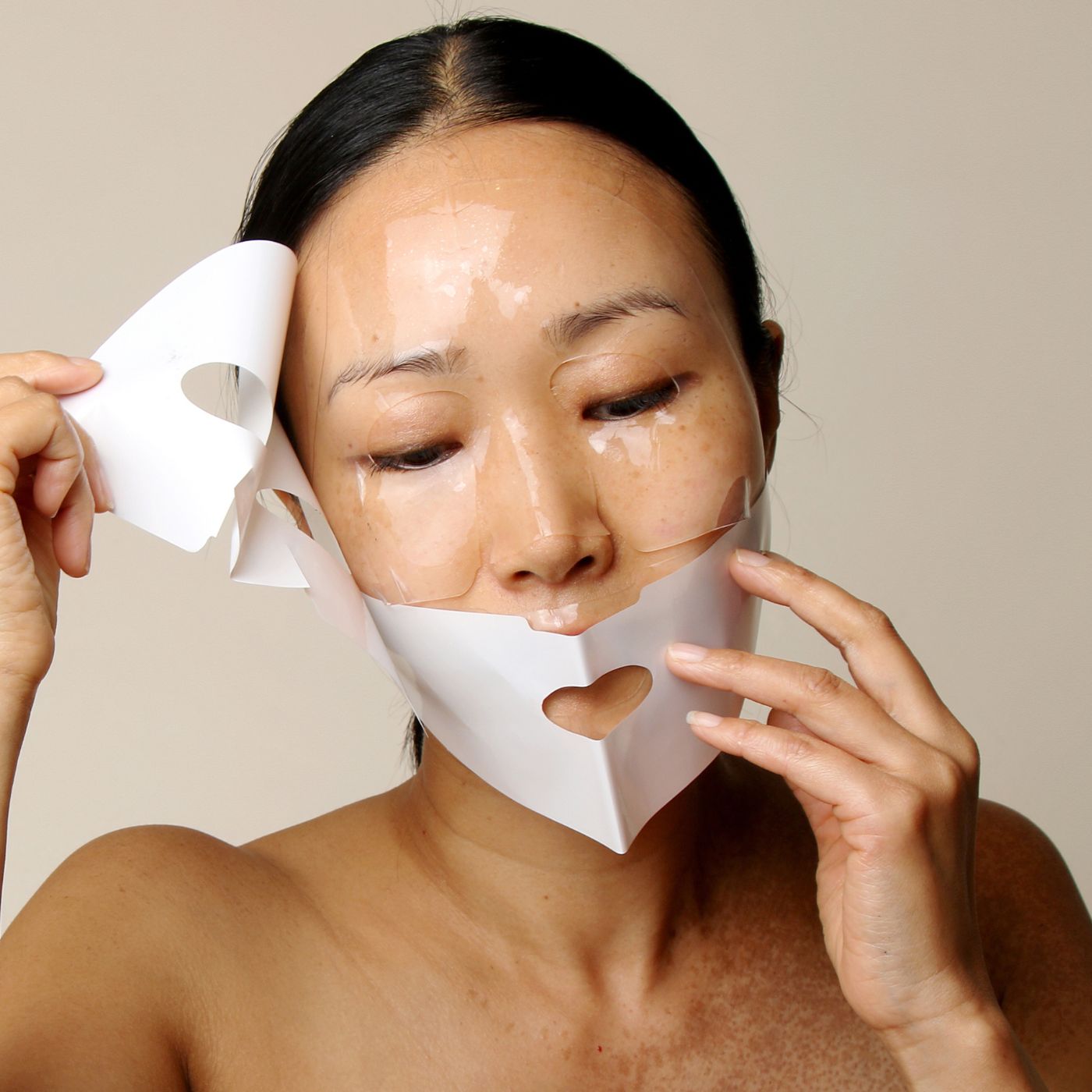 Highlights
✔️ Designed to be used with or without LED
✔️ Hydrates, firms, and nourishes the skin
✔️ Helps boost your light absorption
✔️ Boosts treatment of Eternal Glow MD face mask
✔️ Short 10-minute treatments
✔️ Result is a glowing, hydrated complexion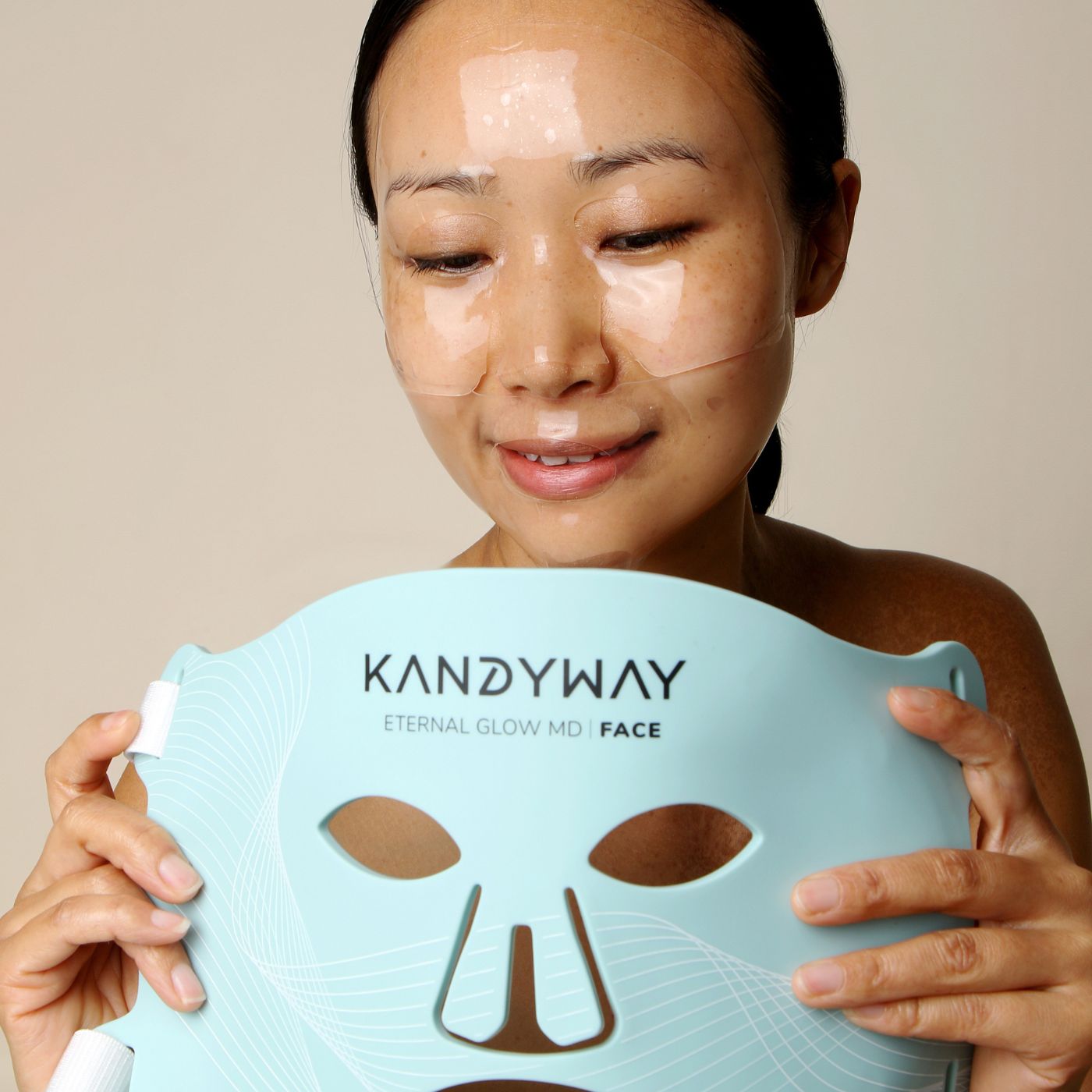 How to use and enjoy
It can be used 3 to 5 times per week at the same time as your light therapy treatment or on its own.

1. Clean skin and remove makeup
2. Apply the hydrogel mask to your face.
3. Remove after your Eternal Glow MD 10-minute treatment.
4. Massage any leftover Hydrogel into your skin.
*using the Hydrogel mask is optional and designed to accelerate results. It is not required to be used with our light therapy device.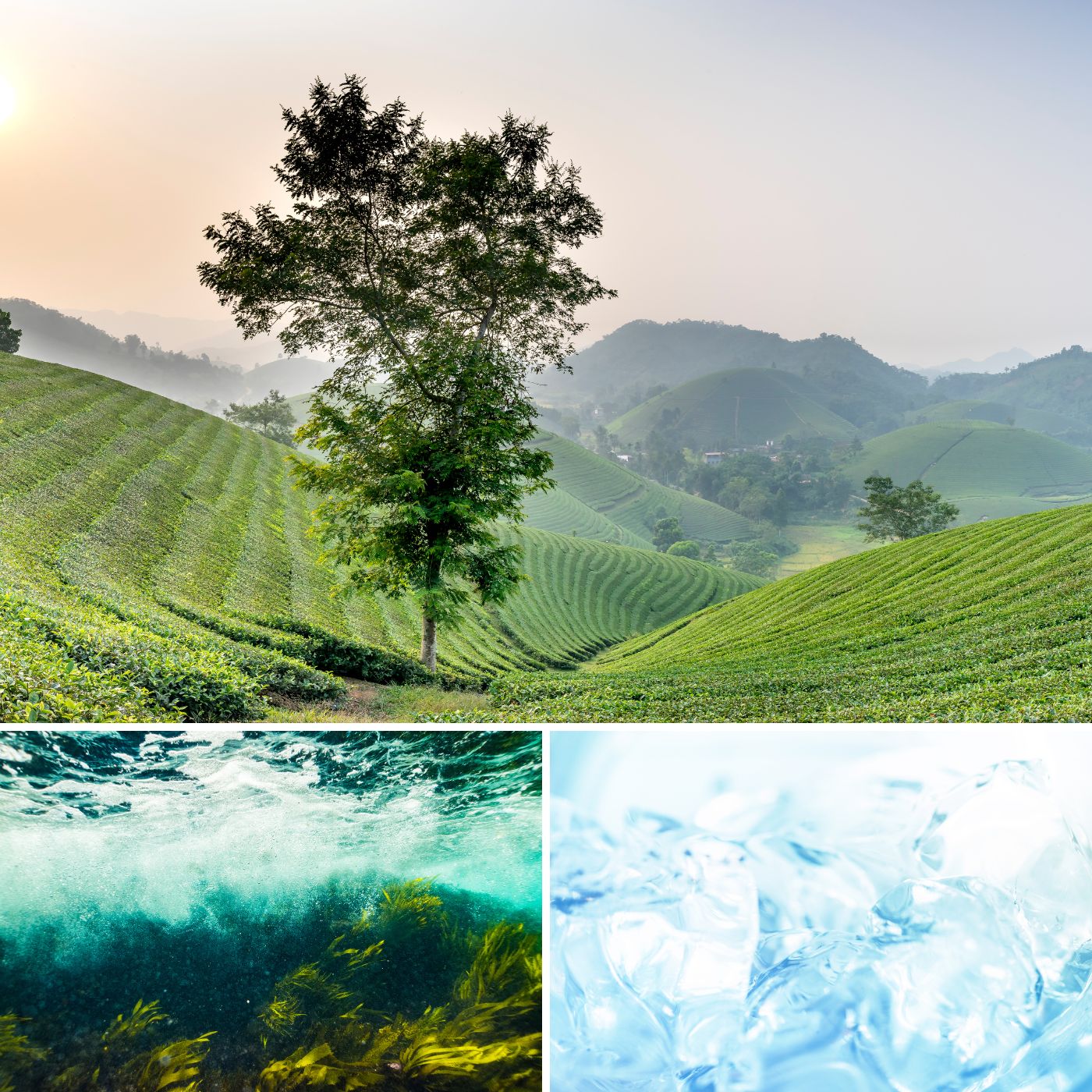 All natural active ingredients
✔️ Hyaluronic Acid
✔️ Green tea extract
✔️ Seaweed
How does the hydrogel face mask work?
This get sheet mask contains Hyaluronic acid, a clear gooey substance our body produces naturally to keep our skin hydrated.
It is specifically designed for maximum light absorption allowing the red and near-infrared light to penetrate the skin through the mask, which boosts the effects of your light therapy treatments.
The Kandyway hydrogel mask can be used while using your Kandyway light therapy treatment, or it can be used alone.