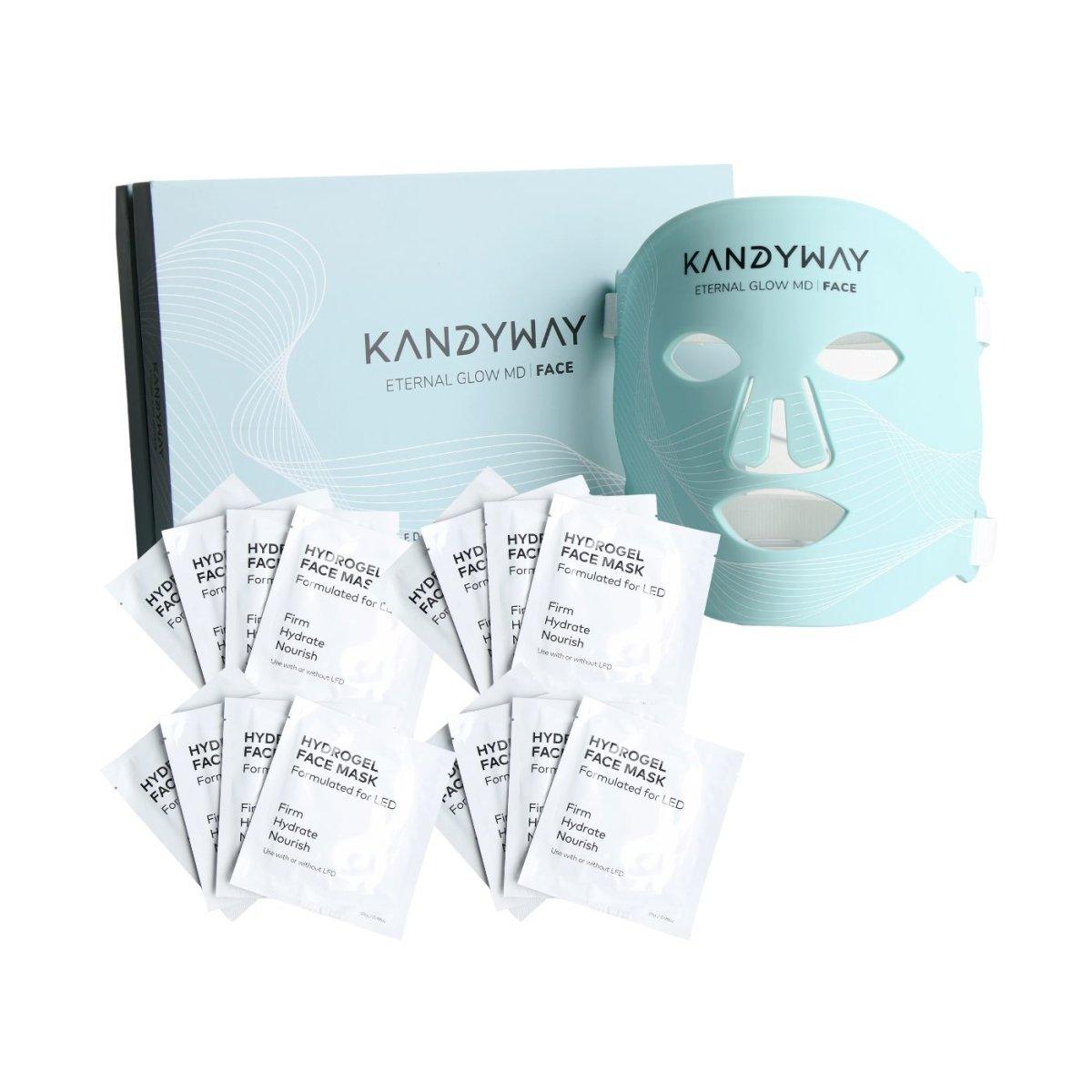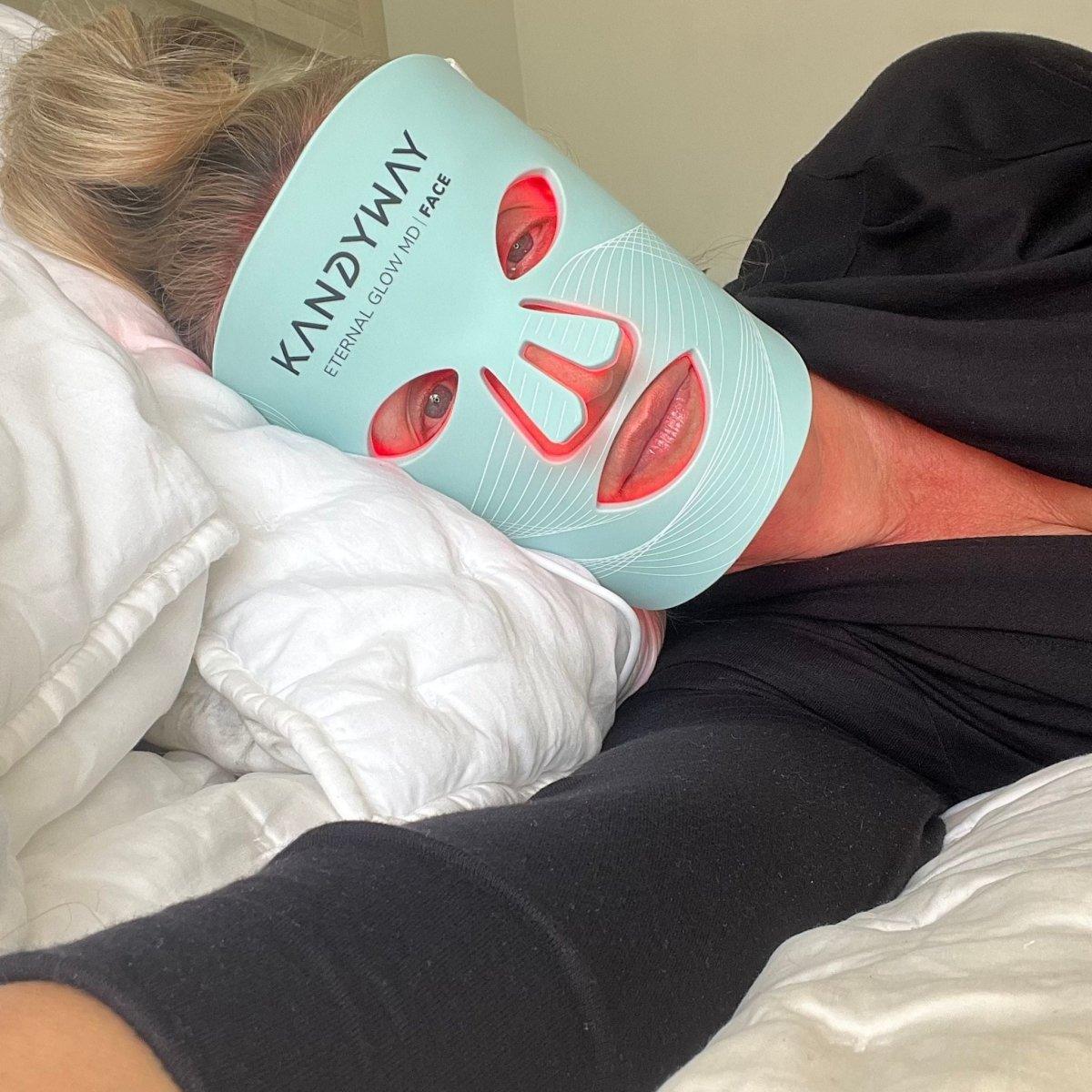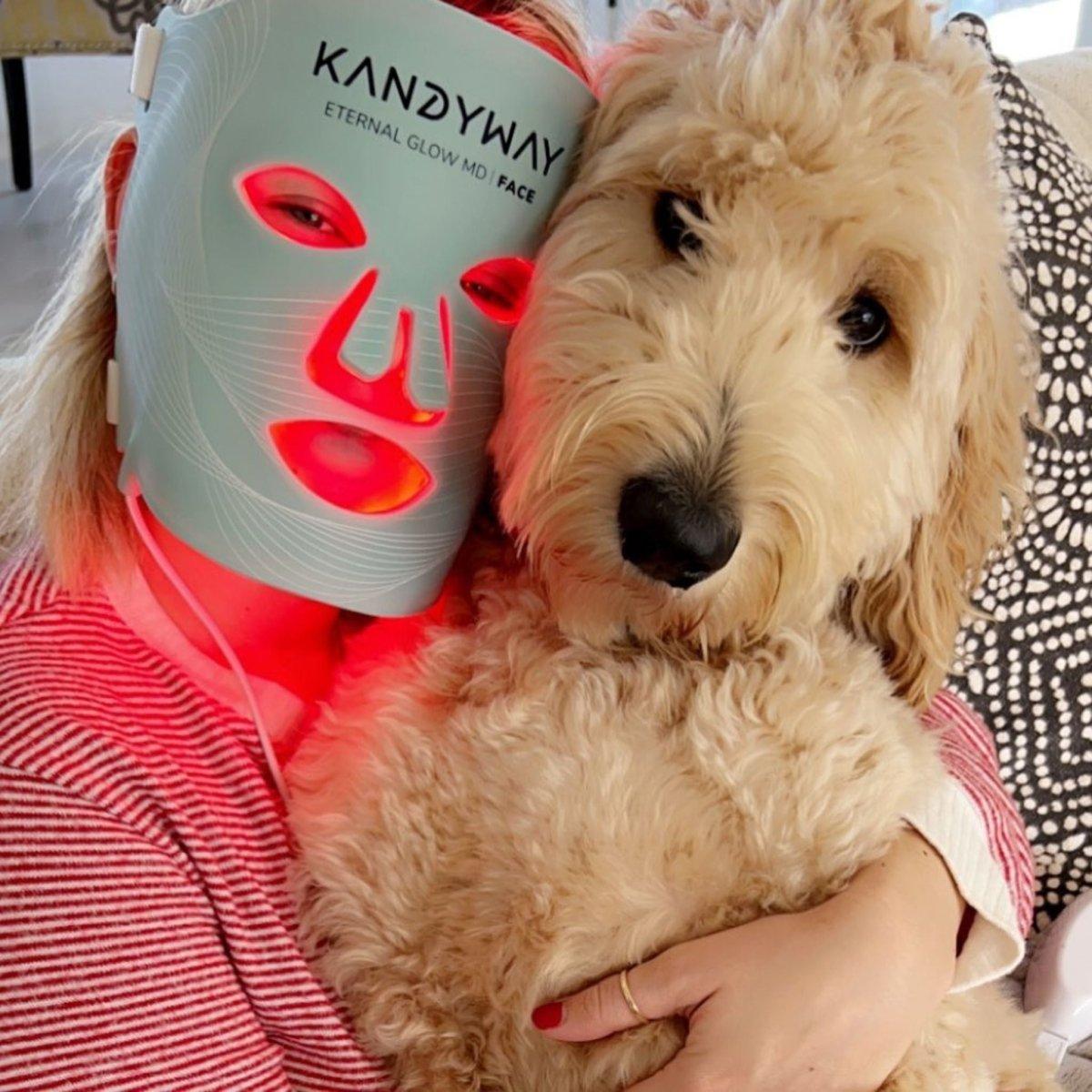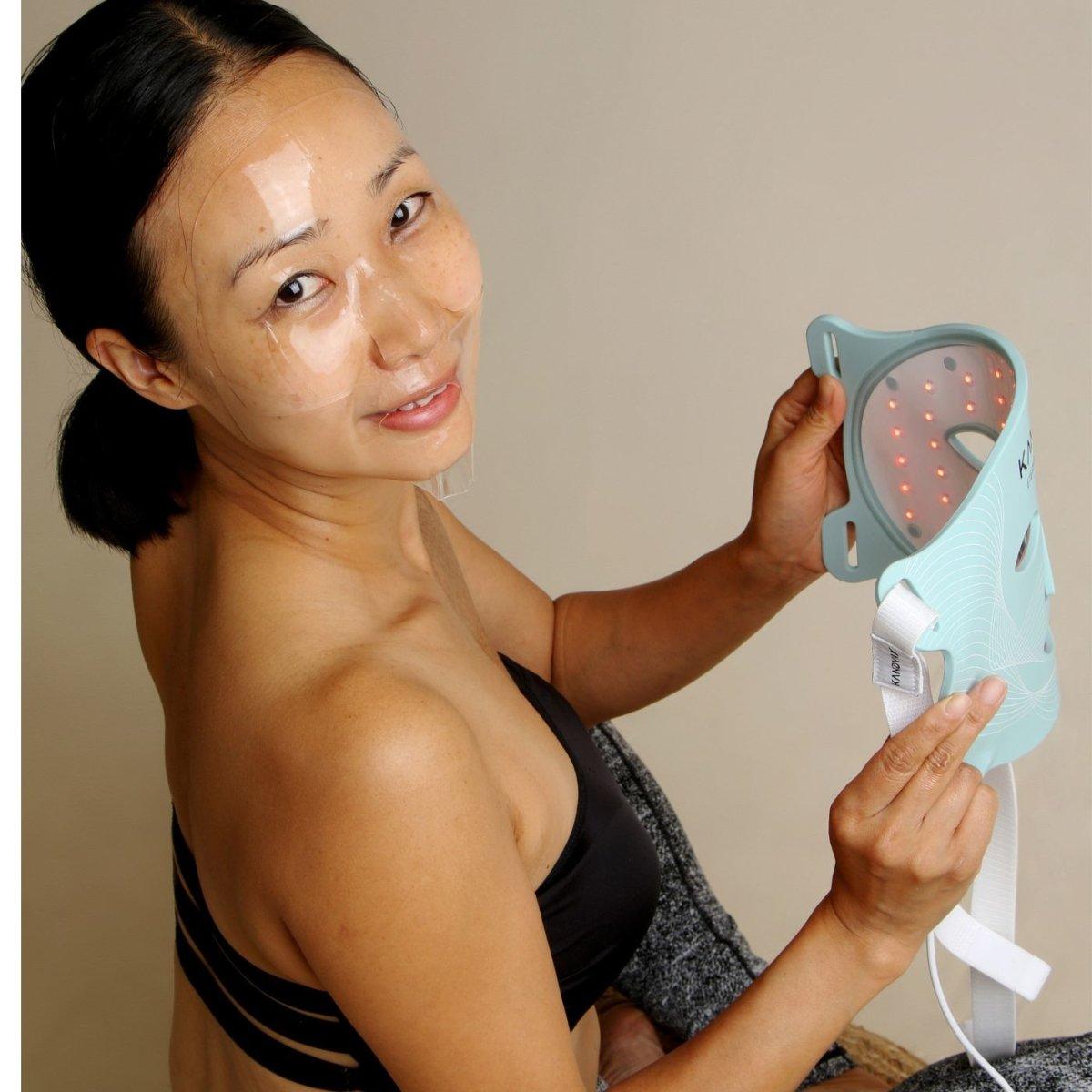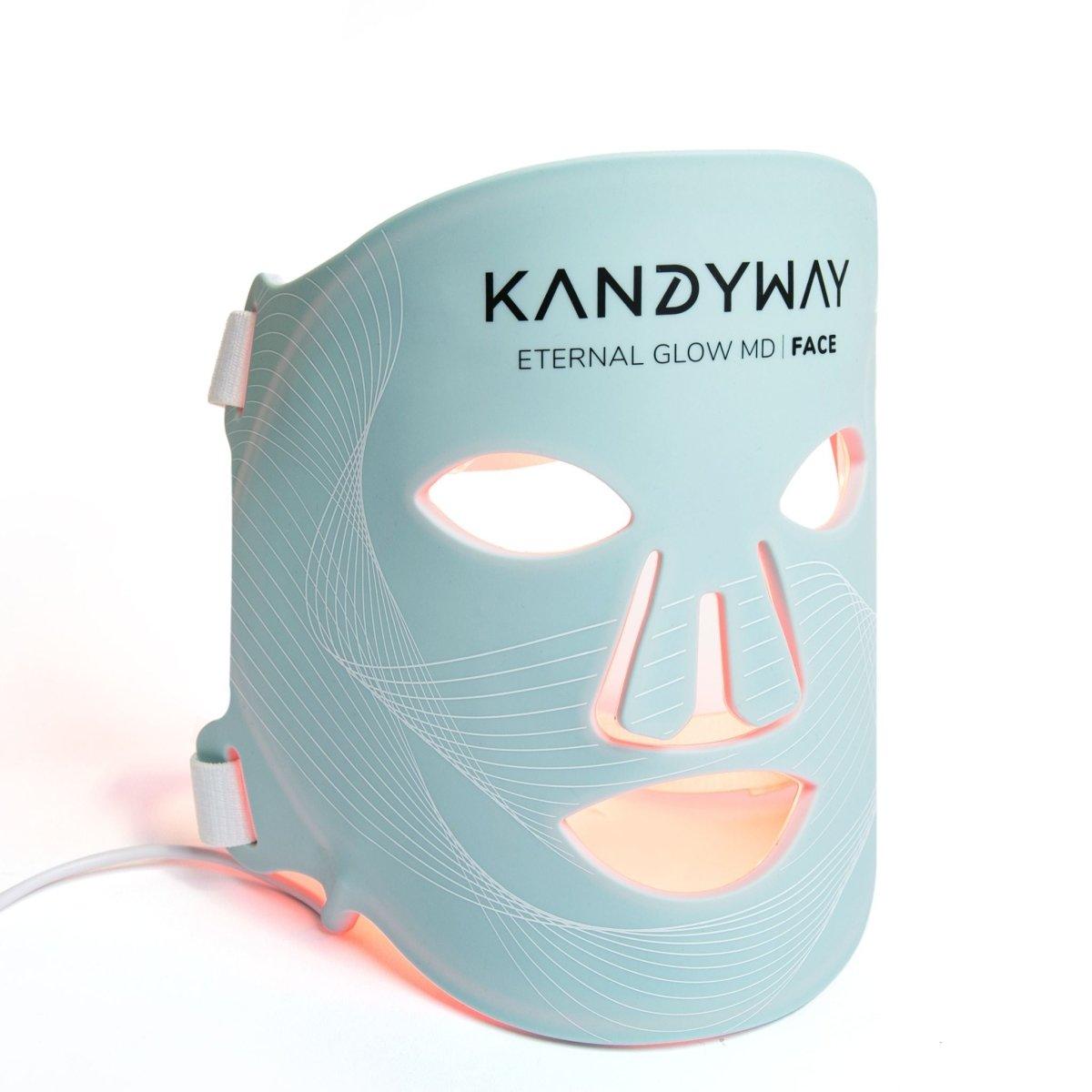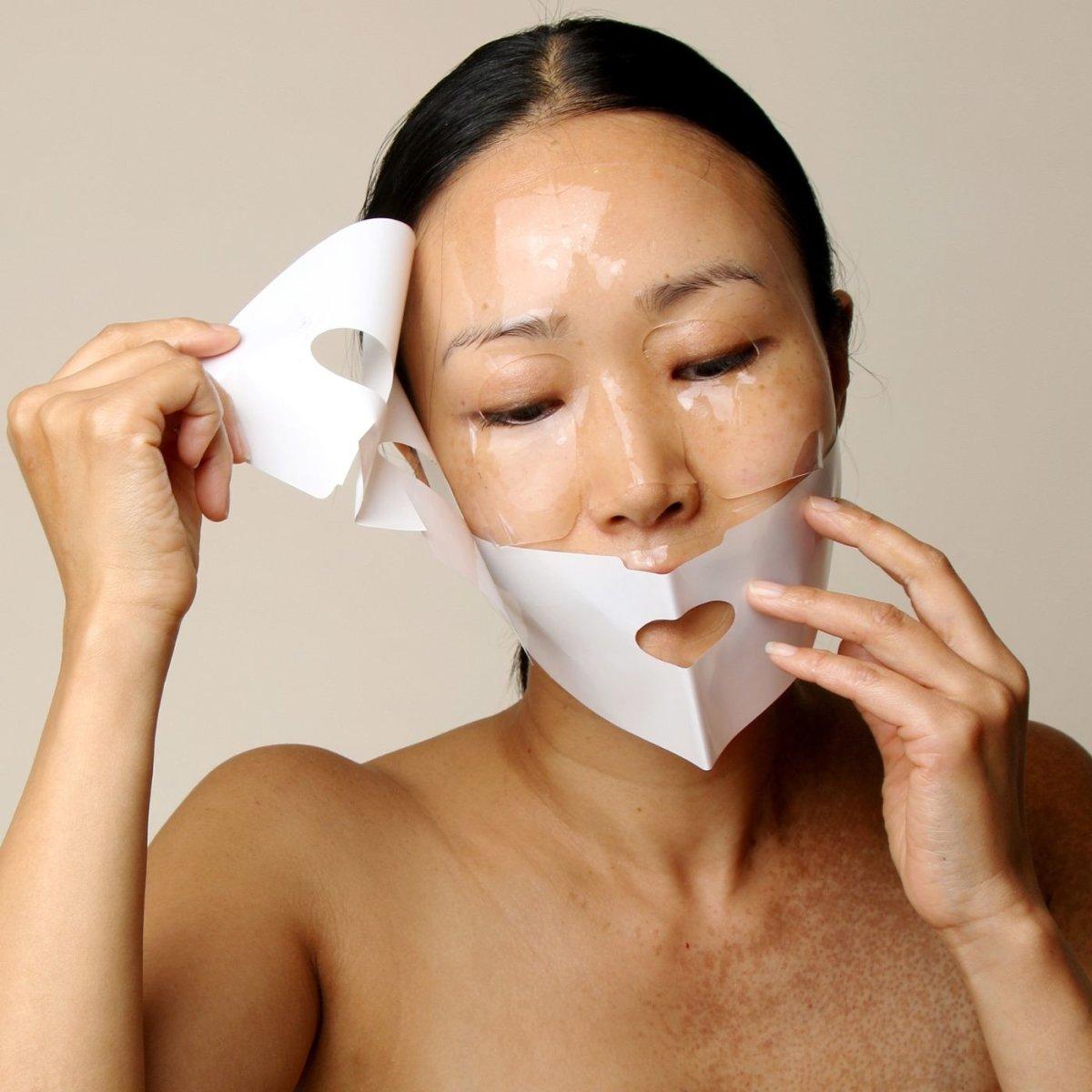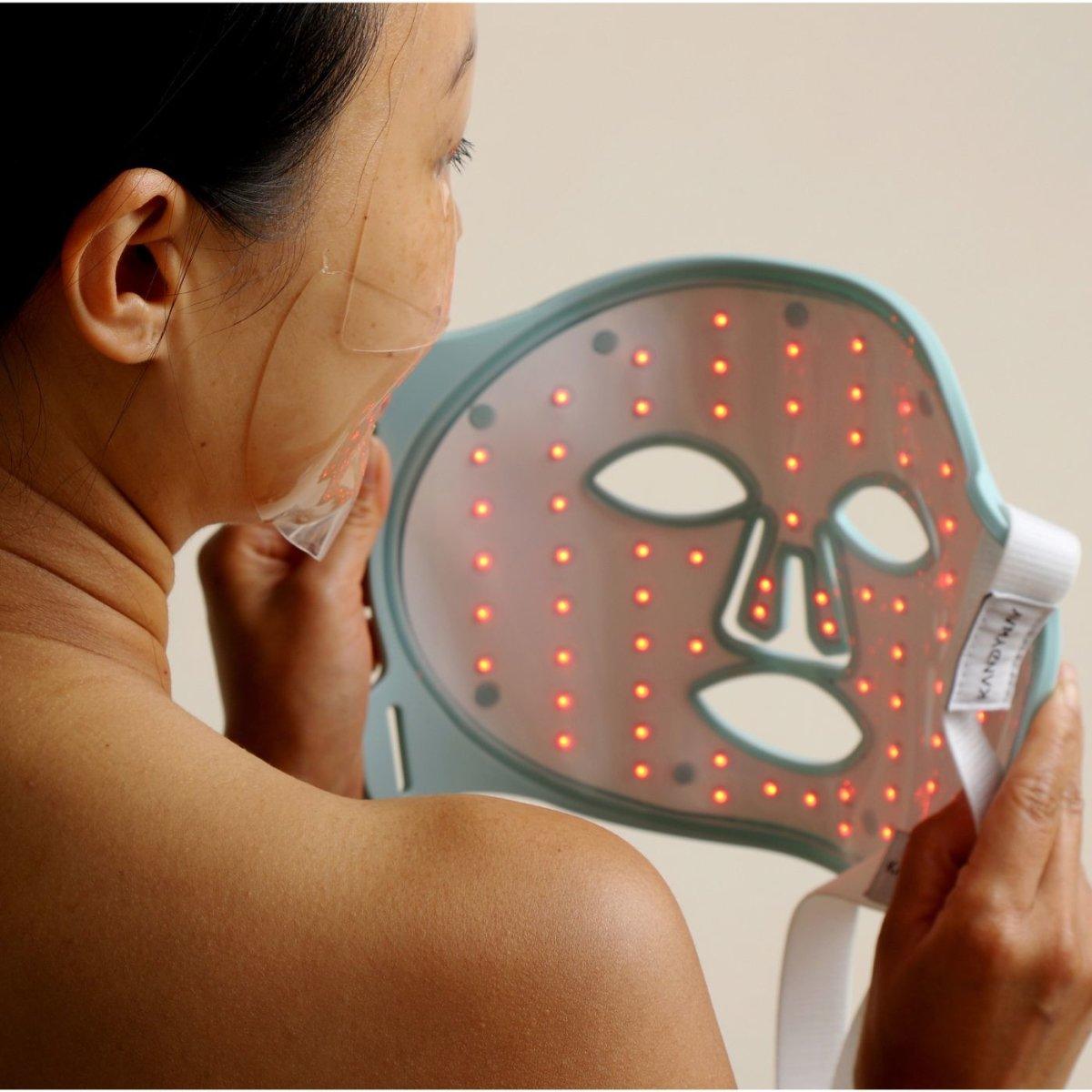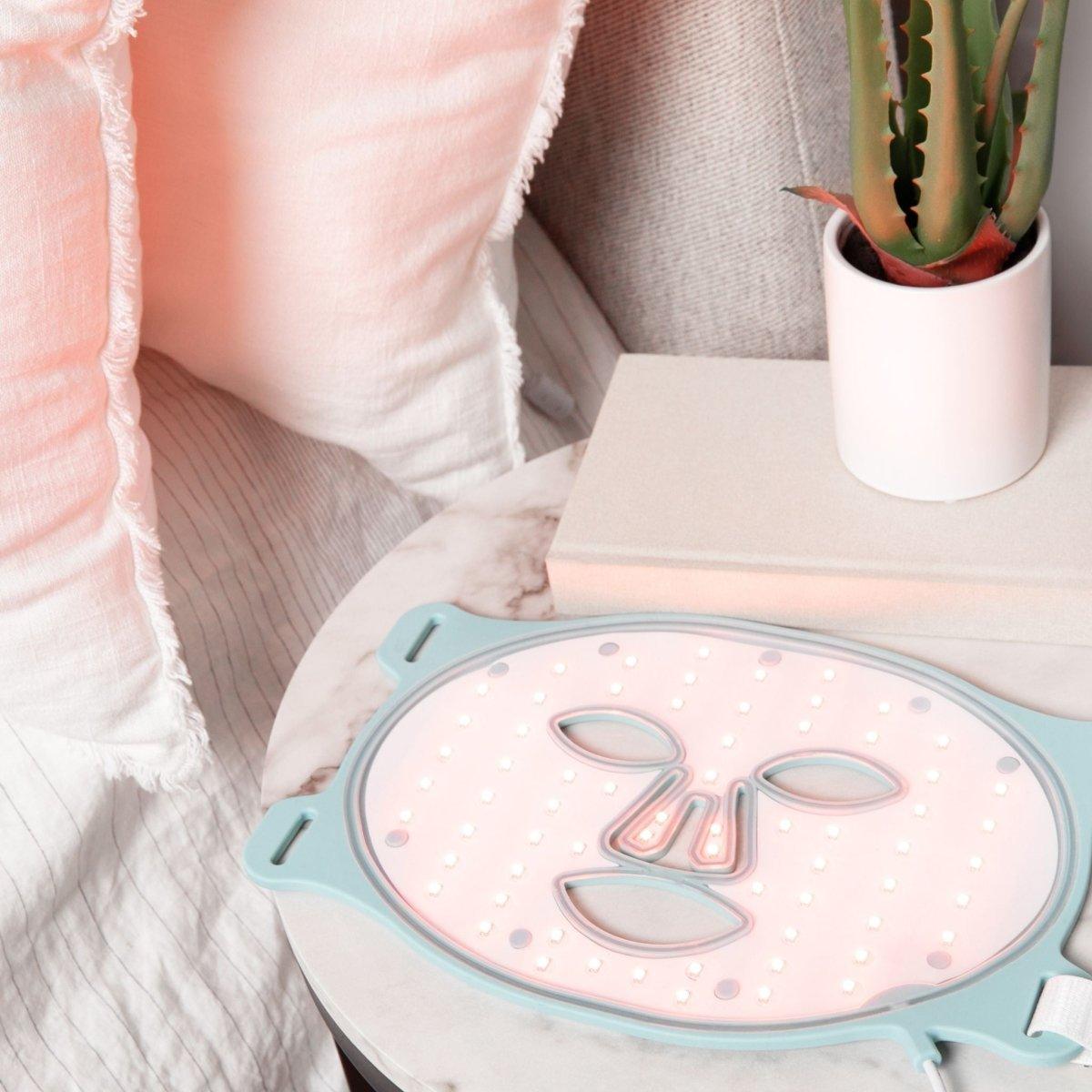 The Rejuvenate & Hydrate Red Light Therapy Pro Bundle
Featuring our FDA-cleared exclusive clinical-grade red + near infrared anti-aging red light therapy device.
Plus, 12 single use hydrogel masks
No matter your age, you too can achieve visible anti-aging results
Real People Loving Their Results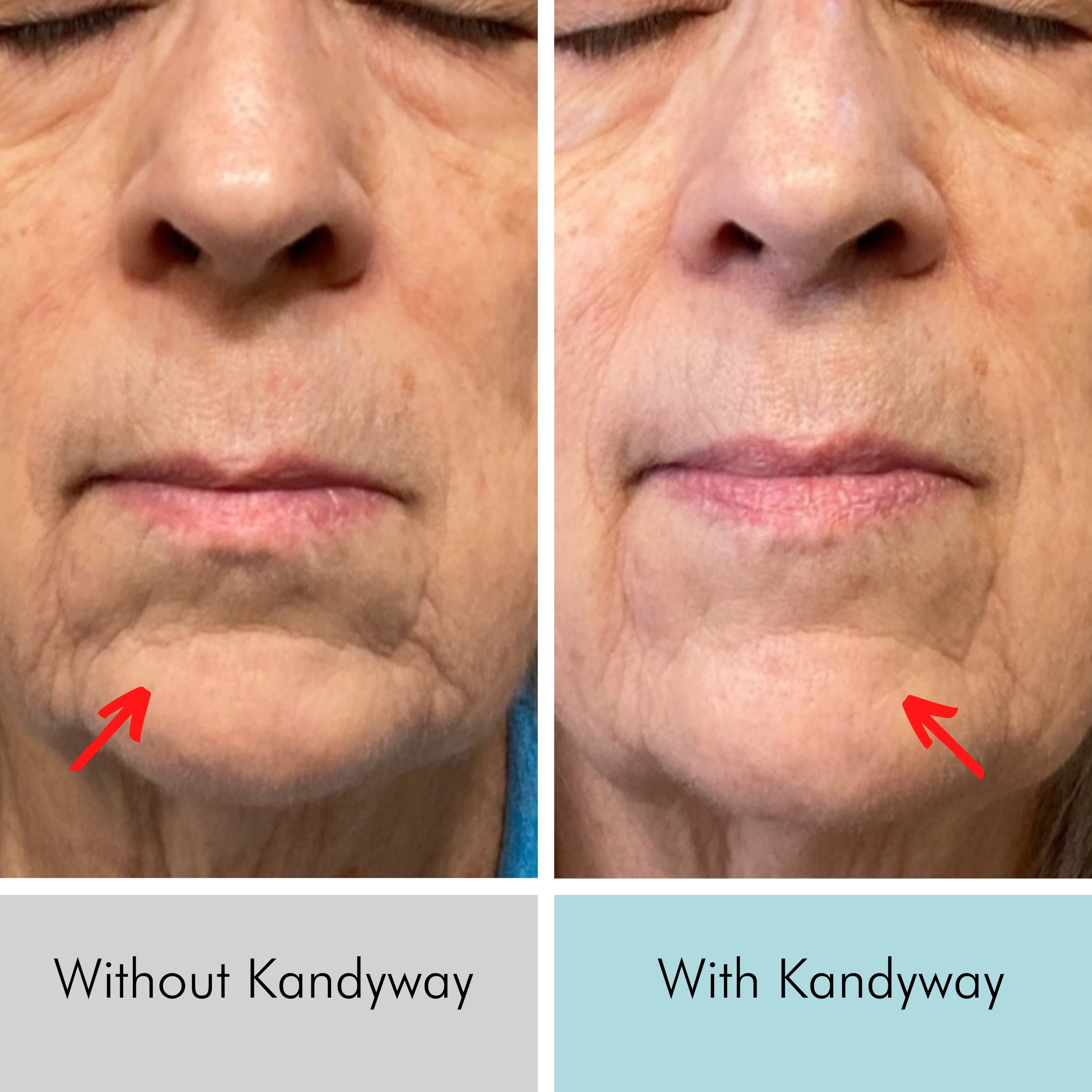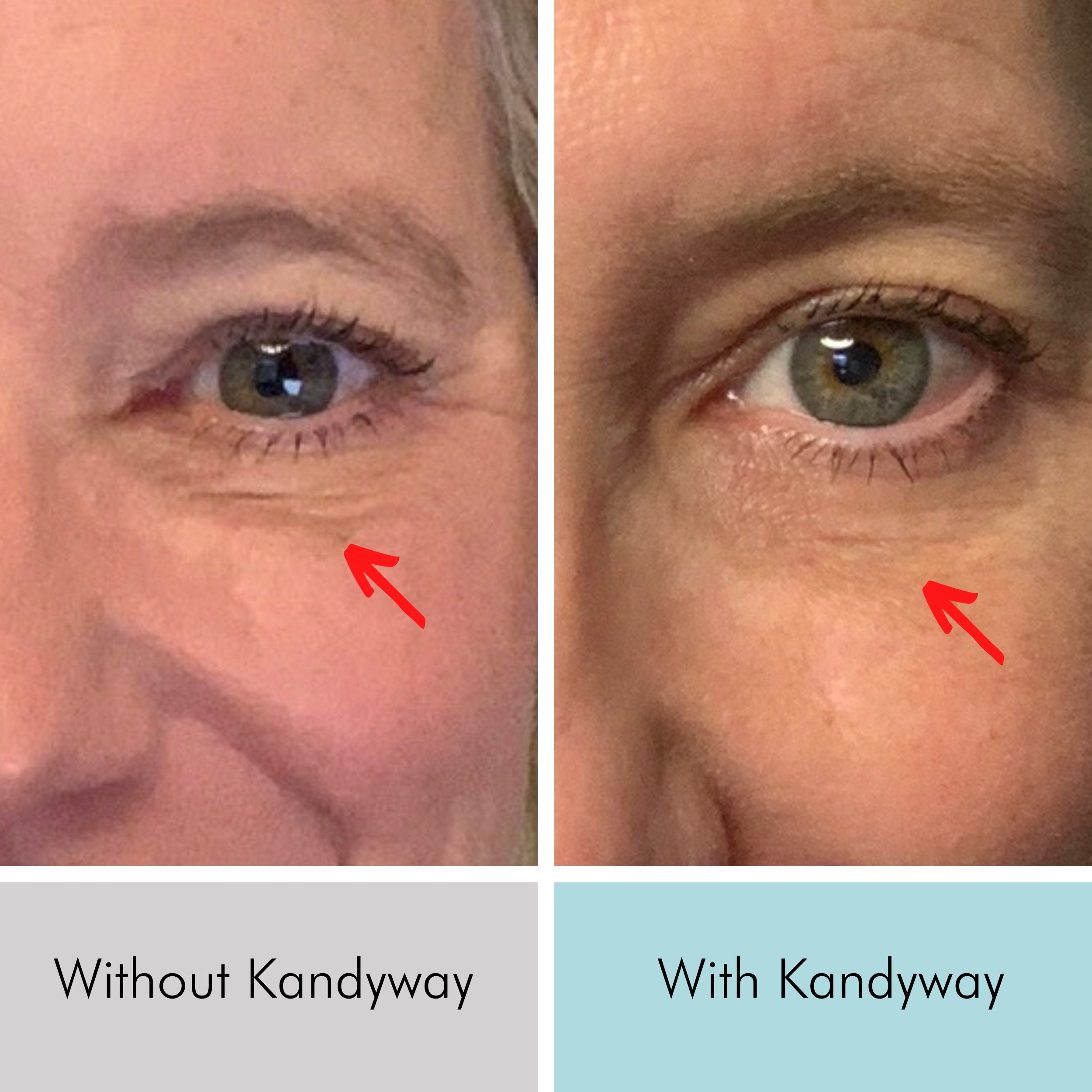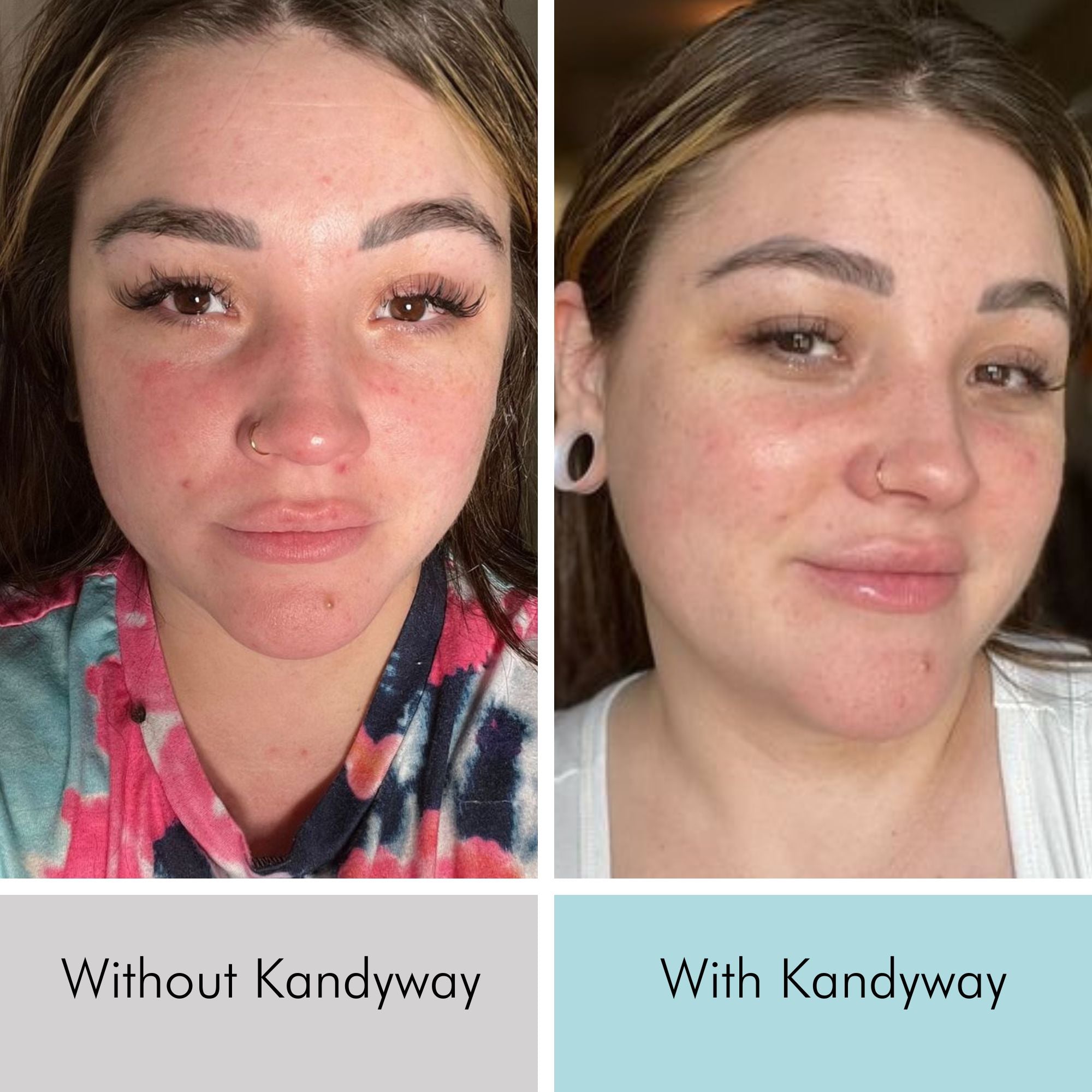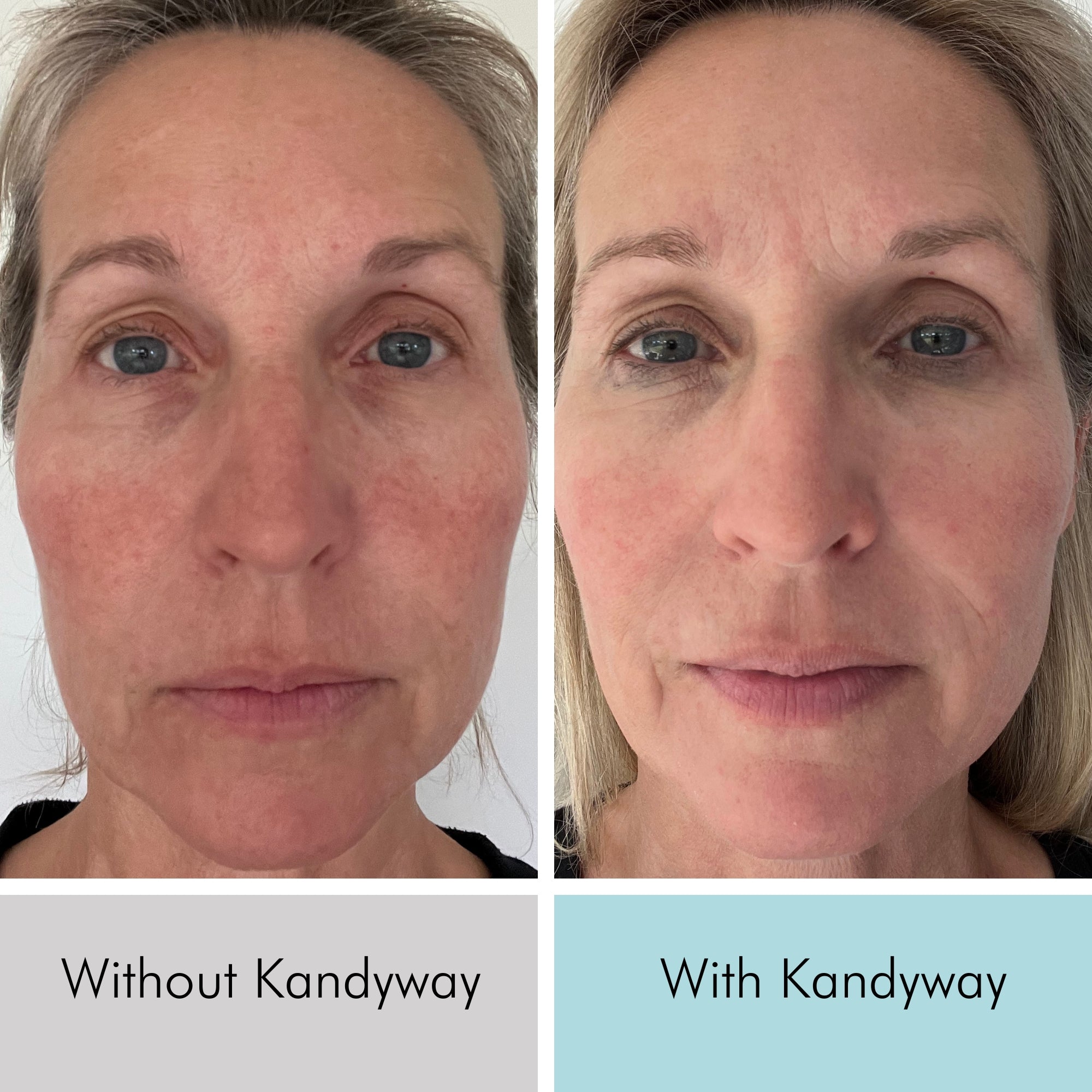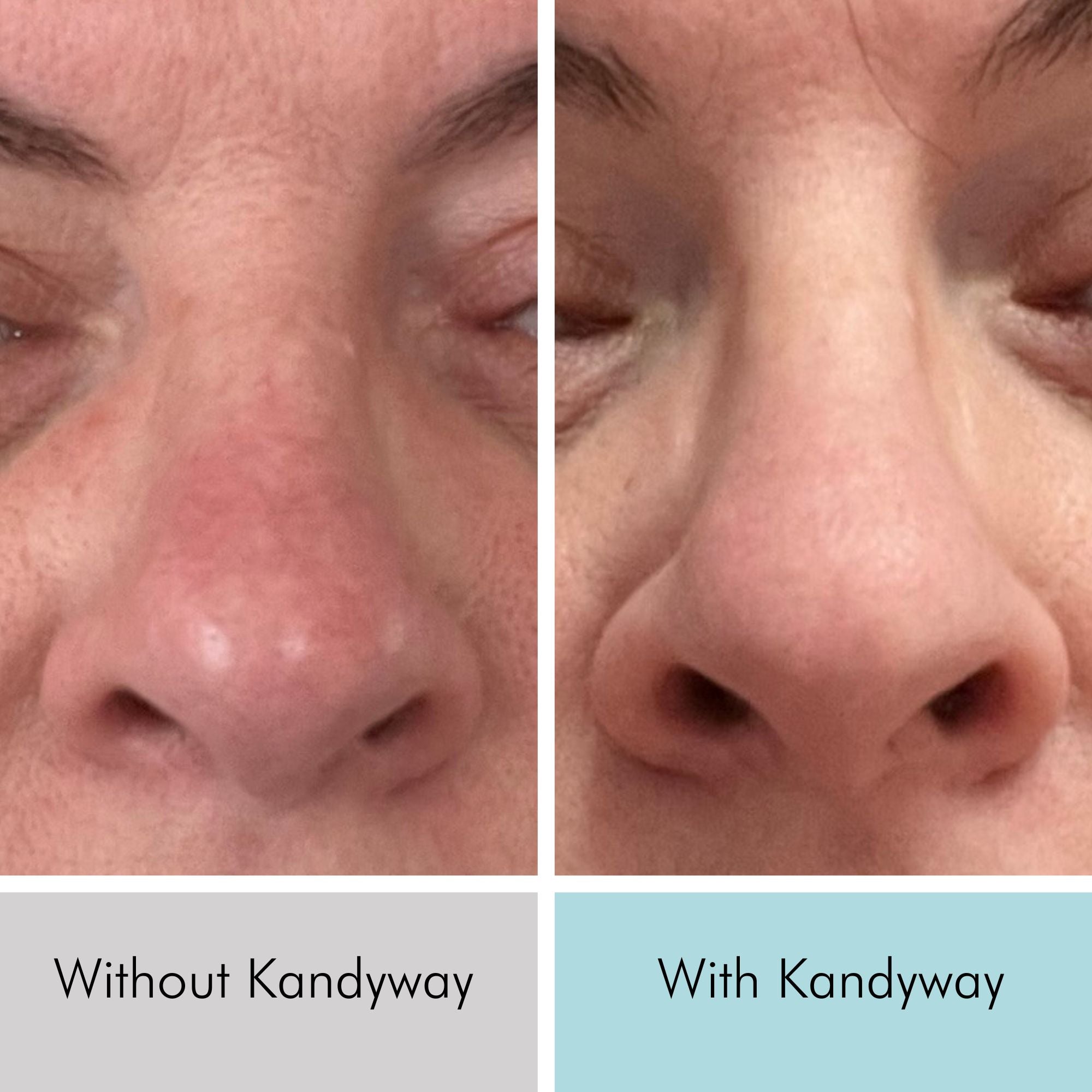 Kickstart your ant-aging skincare journey with our clinically proven skin rejuvenation bundle.  With this package, you are guaranteed to have youthful, healthy, glowing skin within 30 days.
Reduces fine lines and wrinkles

Reduces the appearance of pigmentation, redness, and age spots
Promotes plumper, more hydrated, and younger-looking skin


Non-evasive, painless, and all-natural treatments

Combines anti-aging red and near-infrared technology

FDA-cleared

Patented flexible medical-grade silicone for superior comfort

It boasts 66 bulbs and 132 clinical-grade led lights

Hydrogel masks are formulated to be used with our LED light therapy device
This Bundle includes 1 x Kandyway Eternal Glow MD + 12 single-use Hydrogel masks.  

For optimized results, use this LED mask 3 to 5 times per week. Each treatment session is only 10 minutes and automatically turns off.
DO NOT use the Kandyway Eternal Glow MD device to treat any other conditions apart from those listed in the intended purpose. The Kandyway Eternal Glow MD device has not been tested for any other conditions than those listed, and the risk is unknown.

DO NOT use the Kandyway Eternal Glow MD device if you are pregnant, planning on becoming pregnant, or breastfeeding. The Kandyway Eternal Glow MD device has NOT been tested on pregnant or breastfeeding as the risk to the fetus, neonate, or pregnant women has not been studied and is unknown.
Short Term: After a 10-minute session, your skin will feel plumper, brightened, and fresh.

Long Term: After 4 to 6 weeks, You will notice a reduction in wrinkles, fine lines, pigmentation, redness, and a more even skin tone.
Clinically proven results
95% of people said their skin tone had visibly improved after a course of treatments, their skin texture felt smoother, and their skin felt firmer and tighter.
98% of people who underwent 12 treatments said their skin felt firmer.
96% of people agreed that their fine lines appeared less visible after 12 treatments.
95% of people agreed that their skin appeared visibly brighter and plumper after 12 treatments.
36% reduction in the depth of wrinkles in 4 weeks.
Increase collagen production in 2 weeks.
Certifications
FDA-cleared
LED Wavelengths
Red: 630nm+/-10nm. NIR: 830nm+/-17.5nm
Number of LED's
132 L, 2 types per bulb / 66 L"s
Weight 
600grams (silicone mask and controller
Application area
Face
Standard Warranty
2 years on the device, 1 year on the controller
Forever warranty
A lifetime with an active hydrogel mask subscription
Packaging Includes

Medical-grade silicone mask
Rechargeable controller
Universal plugs
USB-C and USB-A connectors
Carry Bag
Instruction manual
Plug adapters for the US, Canada, Europe, the UK, and Australia
Boost Your Anti-Aging Results
If you want maximum results in the shortest amount of time, this package is for you.
Our hydrogel masks are designed to allow maximum light absorption giving you healthy, radiant skin.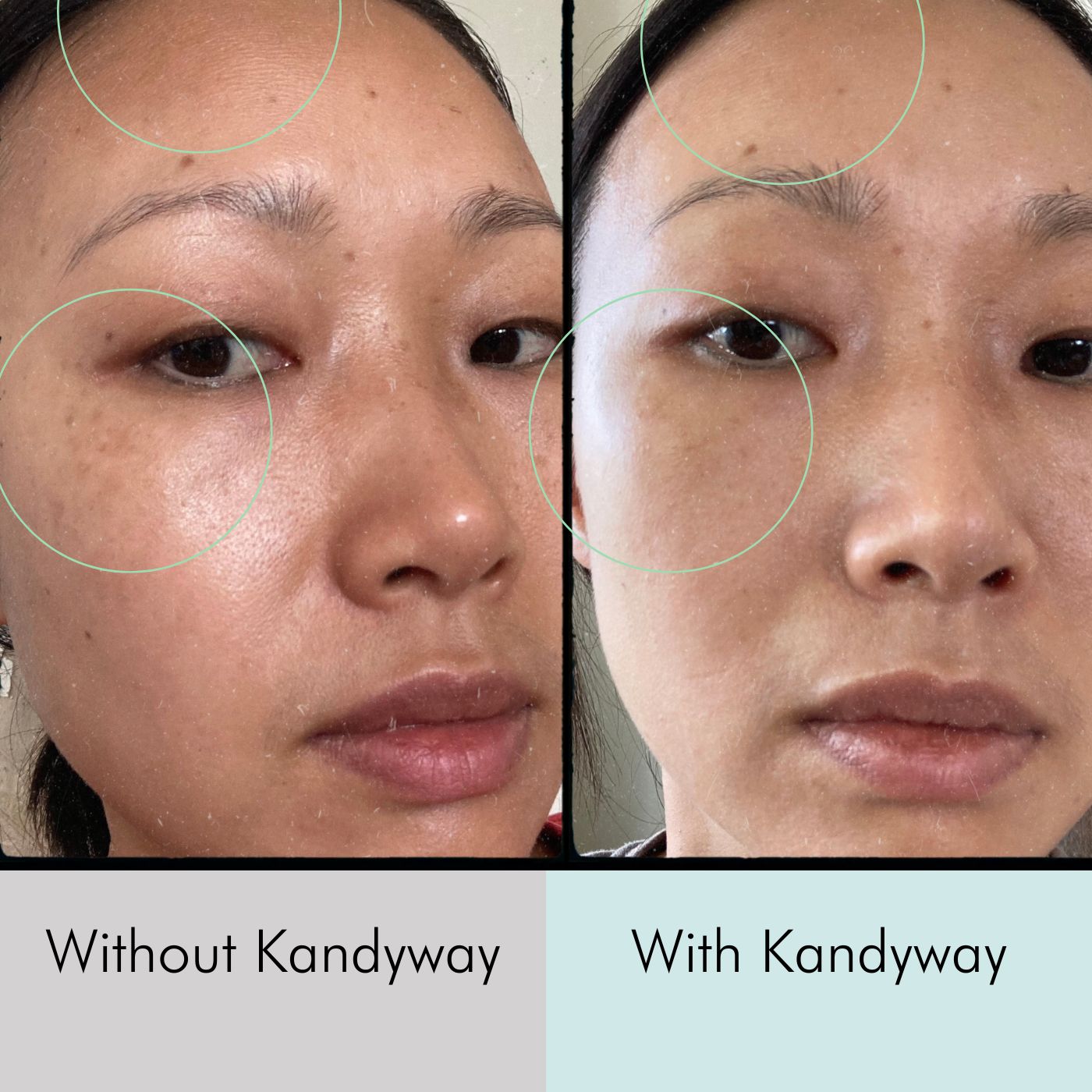 Visible results in only 4 weeks
Using the device 3 to 5 times a week in only 10-minute treatment sessions, you can expect visible results in about 4 weeks. 
Our head UK scientist behind the technology says clinical trials have proven results after 4 weeks, but many people notice a glow after the first 10-minute treatment.
*To accelerate results, you can try our gel-like hydrogel mask under the Kandyway Eternal Glow MD light therapy device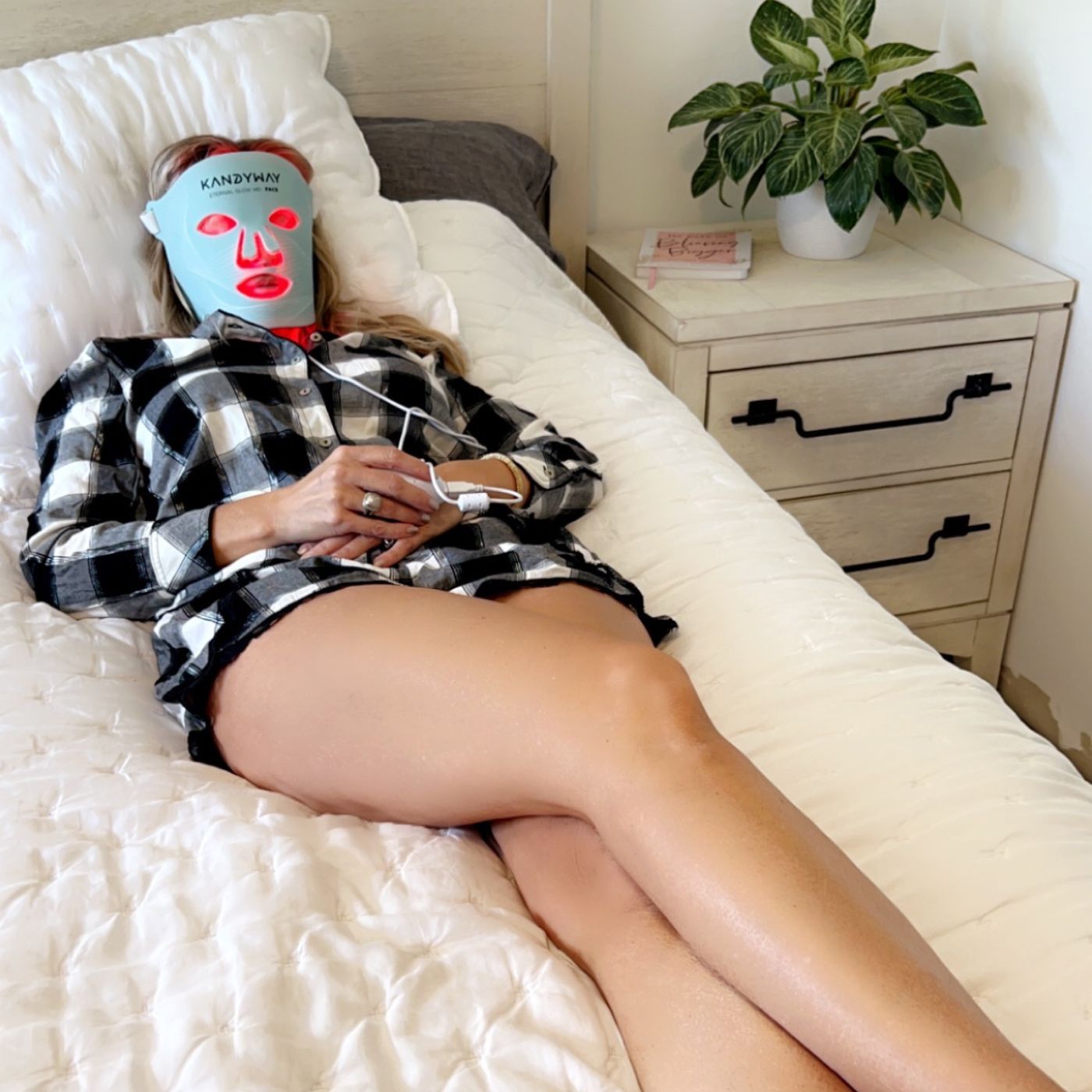 Easy as 1,2,3
The recommended treatment for optimal results is three to five 10 minutes sessions per week for up to 6 weeks. Then use as needed to maintain the results you achieve.

1. Charge your controller.
2. Clean your skin
3. Place light therapy mask over face securing with the 2 velcro straps
4. Start 10-minute treatment
5. Remove the mask and apply moisturizer or hydrogel mask
7. Gently clean the mask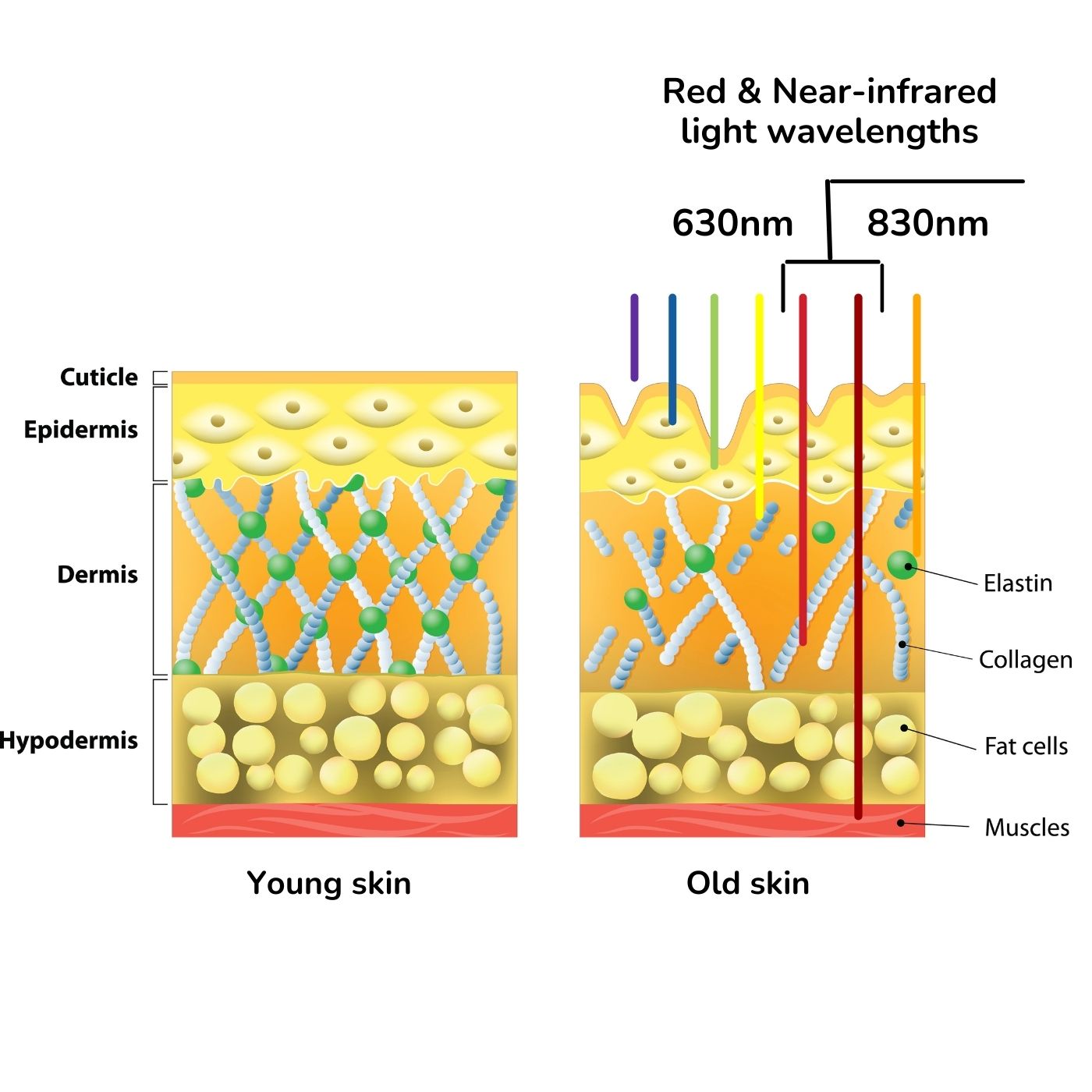 How does it work?
Dual spectrum technology
We use clinical-grade red and near-infrared wavelengths, an FDA-cleared photo therapy technology proven to reduce wrinkles and pigmentation.
Red light 630nm: a visible light that reduces pigmentation, redness, and inflammation. It results in a more radiant complexion and even skin tone;
Near-infrared light 830nm: an invisible light that penetrates deeper into the tissues stimulating the wound healing cell in the skin, which allows new skin to form. The result is firmer, more youthful skin with fewer wrinkles.
Painless, natural, chemical free
Why the KandyWay Eternal Glow MD?
With the Kandyway Eternal Glow MD light therapy mask, you can turn back the clock of time and help restore your natural beauty.
Feel proud about your newly rejuvenated natural skin and show it to the world.
Be confident knowing our device are is FDA-cleared which demonstrates safety and effectiveness.
Try it today, and see what the Kandway Eternal Glow MD light therapy mask can do for you.